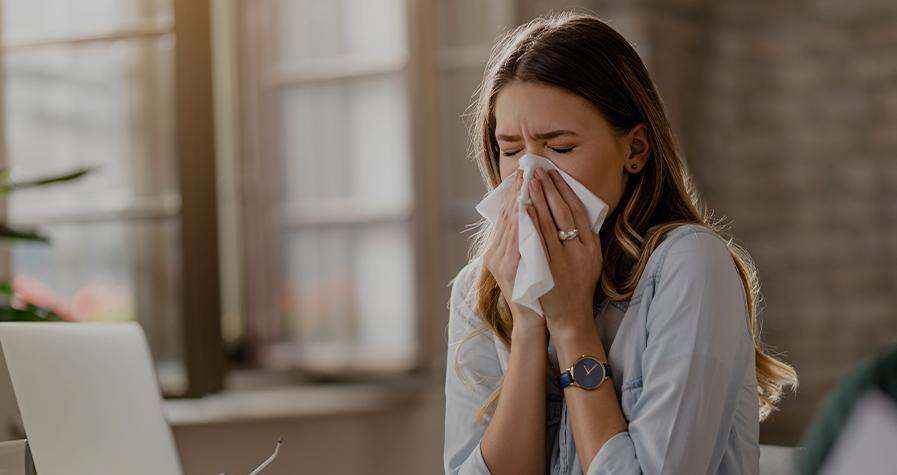 Zhang Y, Lan F, Zhang L
Allergy. 2022 Jul 27. doi: 10.1111/all.15454. Online ahead of print.
Allergic rhinitis represents a worldwide health problem with increasing prevalence and relationship to a growing medical and socioeconomic burden. The objective of this review was to recognize immune cells such as type 2 innate lymphocytes (ILC2s), T helper (Th2) 2 cells, follicular helper T cells, follicular regulatory T cells, regulatory T cells, B cells, dendritic cells, and epithelial cells in allergic rhinitis pathogenesis.
It is important to have an in-depth understanding of the mechanisms of allergic rhinitis to help with the identification of biomarkers and eventually provide valued parameters o guide tailored targeted therapy. Allergen-specific immunotherapy is the only etiological treatment option for allergic rhinitis with evidence for effectiveness and that has been gaining increased attention. This immunotherapy recently demonstrated effectiveness and evidence in several randomized controlled trials and long-term real-life studies. The research of biologics as therapeutic options for allergic rhinitis has only involved anti-IgE and anti-type 2 inflammatory agents; nevertheless, the cost-effectiveness of these agents still needs to be explained.
During the COVID-19 pandemic, allergic rhinitis has not showed a risk factor for severity and mortality of COVID-19, however this needs to be confirmed in multi-centre, real-life studies worldwide.