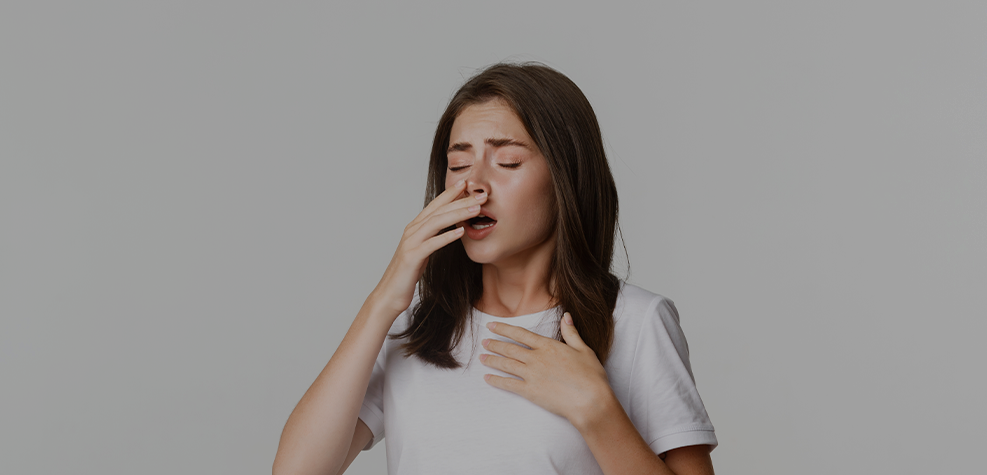 Zheng, P., Yan, G., Zhang, Y., Huang, H., Luo, W., Xue, M., Li, N., Wu, J. L., & Sun, B.
Metabolites . 2021 Sep 9;11(9):613. doi: 10.3390/metabo11090613.
Allergic rhinitis is also known as anaphylactic rhinitis and includes infectious inflammatory conditions of the nasal mucosa triggered by exposure to atopic allergens. House dust mites are the most common allergens in patients with rhinitis. Allergen immunotherapy (AIT) is the only treatment that can change the course of allergic rhinitis, but there is a lack of knowledge in relation to AIT with single or mixed allergens. The aim of this study was to assess and compare the clinical efficacy of single-mite subcutaneous immunotherapy or double-mite subcutaneous immunotherapy using the visual analogue scale (VAS) score and rhinoconjunctivitis quality of life questionnaire score to evaluate and compare its clinical efficacy.
Patients with allergic rhinitis caused by Dermatophagoides pternussinus and Dermatophagoides farinae received a single-mite and double-mite subcutaneous immunotherapy, respectively.
There was no significant difference in efficacy between treatments. A total of 57 metabolites were identified, among which down-stream metabolites (5(S)-HETE (Hydroxyeicosatetraenoic acid), 8(S)-HETE, 11(S)-HETE, 15(S)-HETE and 11-hydro TXB2) in the ω-6-related arachidonic acid and linoleic acid pathway showed significant differences after approximately one year of treatment with single-mite or double-mite subcutaneous immunotherapy, and the changes of the above serum metabolic components were correlated with the magnitude of rhinoconjunctivitis quality of life questionnaire improvement, respectively.
The major difference found was with 11(S)-HETE, which decreased more with single-mite immunotherapy, having the possibility to be used as a biomarker to distinguish the two treatments.
In conclusion, both treatments showed therapeutic effects on patients with allergic rhinitis, with no differences in efficacy. The production of different inflammation-related metabolites can lead to potential biomarkers.