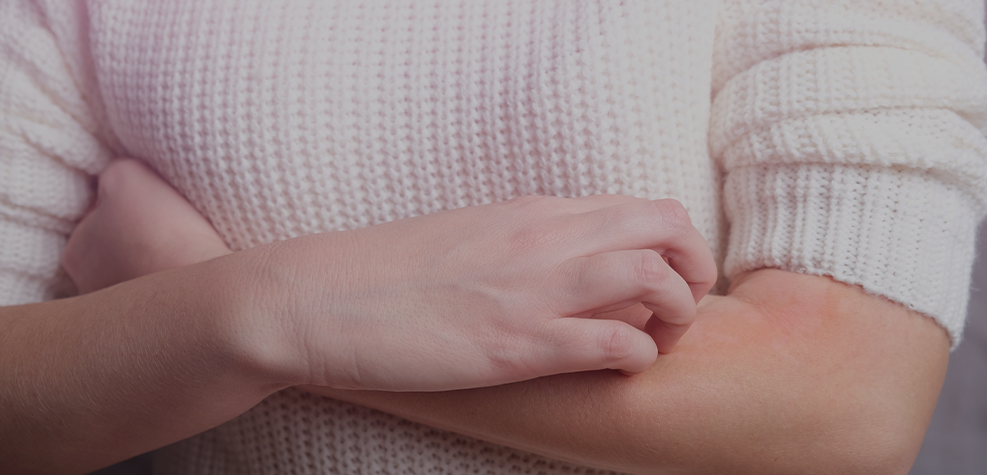 Connor Prosty, Sofianne Gabrielli, Michelle Le, Luis F. Ensina, Xun Zhang, Elena Netchiporouk and Moshe Ben-Shoshan.
J Allergy Clin Immunol Pract . 2021 Oct 18;S2213-2198(21)01129-6. doi: 10.1016/j.jaip.2021.10.012. Online ahead of print.
Chronic spontaneous urticaria can be caused by specific triggers, namely cold, exercise or heat. Chronic inducible urticaria (CIndU) can coexist with chronic spontaneous urticaria and is defined as a particular trigger that provokes the symptoms. Cold inducible urticaria is one example of physical urticaria caused by exposure to cold air, liquids, or objects and is associated with significant morbidity and risk for anaphylaxis.
The objective of this study was to evaluate the prevalence of cold urticaria among cases of chronic urticaria and chronic inducible urticaria, evaluate its management, and determine the rate of associate anaphylaxis.
The investigators did bibliographic research in PubMed and EMBASE for papers on cold urticaria and/or chronic inducible urticaria in the past ten years. An analysis was made to determine the prevalence of cold urticaria among CIndU and chronic urticaria cases, its management with H1-antihistamines and omalizumab, and the rate of associated anaphylaxis.
The research identified 22 studies, of which 14 were included in the meta-analysis. The pooled prevalence of cold urticaria among patients with chronic urticaria and CIndU was, respectively, 7.62% [CI95%; 3.45%-15.99%; I2=98%] and 26.10% [CI95%; 14.17%-43.05%; I2=97%]. 95.67% of the cases of cold urticaria were managed by H1-antihistamines [CI95%; 92.47%-97.54%; I2=38%], and by omalizumab in 5.85% of the cases [CI95%; 2.55%-13.22%; I2=83%]. The pooled prevalence of anaphylaxis was 21.49% [CI95%; 15.79%-28.54%; I2=69%].
In conclusion, cold urticaria is common in cases of chronic urticaria and CIndU and frequently triggers anaphylaxis. H1-antihistamines are commonly used for its management, followed by omalizumab.