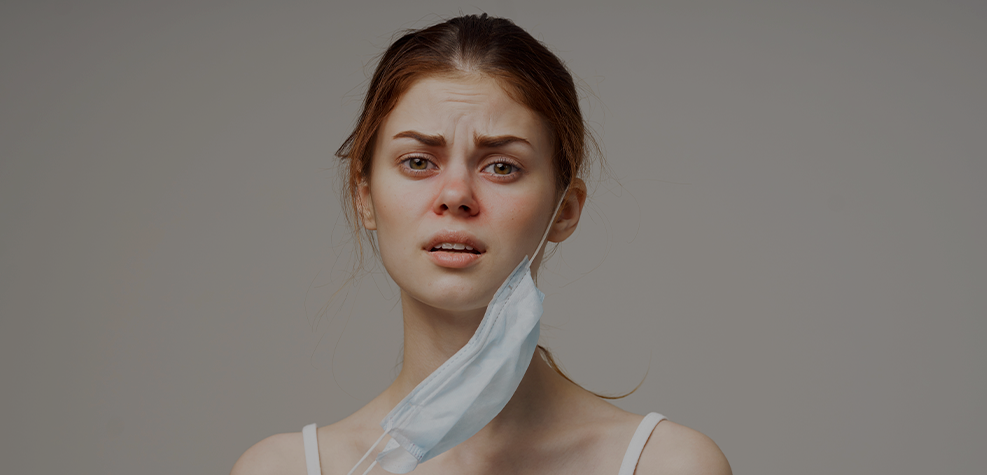 Mengi E, Kara CO, Alptürk U, Topuz B
Am J Otolaryngol . 2021 Sep 10;43(1):103206. doi: 10.1016/j.amjoto.2021.103206. Online ahead of print.
Allergic rhinitis is an inflammation of the nasal mucosa mediated by IgE. It is characterized by nasal discharge, nasal obstruction, nasal itching, and sneezing. Allergic rhinitis prevalence has been increasing worldwide and it is believed that it affects up to 40% of the population. The objective of this study was to assess the use of face masks on allergic rhinitis symptomatology in people allergic to pollen and who were using face masks during the COVID-19 pandemic.
A total of 50 participants answered over the telephone a 15-item questionnaire which was developed by a team of allergic rhinitis experts. Participants were selected from those who had had allergy tests between 2013 and 2019.
The mean age of the participants was 34.34±9.41 years old and 60% were female. The number of participants who defined their nasal symptoms as severe-moderate in the pre-pandemic was higher (46 participants) than the number of participants with severe-moderate symptoms during the pandemic (28 participants). Patients who used mask had a statistically significant decrease in nasal and ocular symptoms (p<0,001), in sneezing (p=0,029) and nasal discharge (p=0,039).
In conclusion, the use of face mask reduced allergic rhinitis symptoms in people with pollen allergy, which supports the use of face masks for people with allergic rhinitis.